As You Might Have Already Found Out, Making a Successful Game Is Hard.
You feel that you are riding through a tight rope, having to juggle 10 things at the same time, while being entertaining, and pulling a bunch of other people into the ride. All without falling into the sharks!
The good news is that game success is tightly related to player engagement and there are some clear ingredients and processes to achieve that.
As long as you align your goals with those of the game properly, the longer you engage players the more chances you have of creating revenue or creating a change in behavior, whatever your goals are.
To Be Successful Your Game Needs to Engage Players In The Long-Term By Doing 4 Things:

Once you know your game needs to fulfill this 4-step sequence, you can figure out the right combinations of ingredients -art, mechanics, story, social interaction- to achieve each step.
I Can Help You Make a Successful Game By Setting the Right Ingredients and Process.
I have developed a process based on 25 years of experience developing games, and lessons from Storytelling, MMO development, and the Start Up world to set deeper connections with your players, use a combination of art, fun, story, and community to create long term engagement, and keep a lean user-centered-development.
This process follows 3 steps:

If you want to see more info about this process and how it works, you can find out more about it here.
 So who the hell am I? Why can I help you?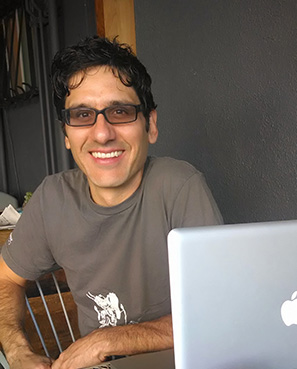 Disney Veteran + Start Up Experience
I've  been developing games and entertainment for 25 years. I've spent the first 15 years as an artist, art director, and creative director at Disney building mostly Massively Multiplayer Online Games (MMOs) for kids and families. This experience taught me the importance of combining art, fun, story, and community interaction to create great long-lasting game experiences, and how to use Themes that resonate with your audience to create stronger unified experiences that connect with players.
About 10 years ago I shifted gears and started working for Start Ups where I have learned the importance of iterating fast and avoiding waste, but most importantly staying focused and connected to one's audience. It is all about providing players with great experiences, while responding quickly to their needs.
Besides my experience as a creative professional and manager, I also have a background in engineering, which helps me understand better the technology and helps me come up with creative solutions that work.
For the last 6 years I have been developing mostly immersive experiences for VR, AR, and MR as a Product and Creative Leader.
Here are some of the skills that I bring to the table:
Creative + Technical + Entrepreneurial Backgrounds
Hands-On 2D & 3D Experience + Management & Strategy
XR + Art + Storytelling + Game Design
Disney Quality + Start-Up Nimbleness
Ability to Develop a Unique Style that Makes Your Game Stand Out
User Centric Design Approach
Here's a link to some of my work and a link to my Linked In profile with a more detailed account of my professional experience, if you are interested.
For more info about my services click here.
You can also contact me for any questions here
Companies I've Done Work For.
What People Say About Me.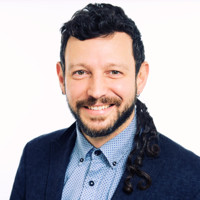 Founder ENOSIS VR – Virtual Reality native
"Felipe is a great art director with a really wide range of skills and a very sharp eye! During his engagement with ENOSIS he worked with dedication and a great collaborative spirit with a team of artists to establish visual concepts, color palettes and a unifying style within the time restrictions of a really demanding project. His work is professional, well rounded and of high standards and I would highly recommend him for any demanding production that wants to make a difference."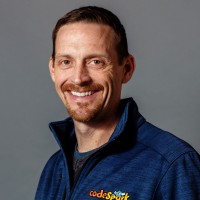 Co-Founder & CEO at codeSpark, Inc
"Felipe is both an incredibly talented artist and a highly strategic thinker. His input was crucial to the early planning stages of our game that teaches young kids about computer science. He showed as much passion for our game as we (the founders) did! In my experience Felipe's level of energy, attention to detail and thoughtfulness are rare."
VP, Engineering at textPlus
"Felipe has great instincts as a game designer, knowing what will make the difference between a merely functional game and a truly engaging experience. He has a tireless work ethic, and makes sure that projects are driven by a coherent vision and purpose. It's a pleasure to work with him."
Co-Founder and Chief Product Officer at codeSpark
"Felipe is a talented creative director and 3d artist who always holds the customer's interests first. He advocates for story, gameplay, and quality in every creative decision. He is an expert at what he does and is fun to work with too!"
Art Director, 3D Artist
"Felipe is an excellent Creative Director. He has great vision and communicates his ideas and thoughts effectively to all types of audiences. His knowledge of art and design has helped inspire many of his teammates to create a myriad of amazing art assets. I have worked with him for 7 years, and on multiple projects. Throughout that time he has delivered beautiful and innovated work every time. It is rare to work with someone who possesses such high level skills and a great personality."
Senior Writer at The Walt Disney Company
"Felipe's creative skills, guidance, and counsel have been invaluable to the work we've done on Toontown. Under his direction the game has produced fun new content, spruced up existing play, added more storytelling, and just plain looked better. His ability to prototype fresh settings and technologies is without equal — he has an innate sense of what will work. For all the art he has provided, the stories he has shaped, the tones he has set, and the laughs he has found, this virtual world is all the better for his part in it!"
And the Cheesy Personal Picture!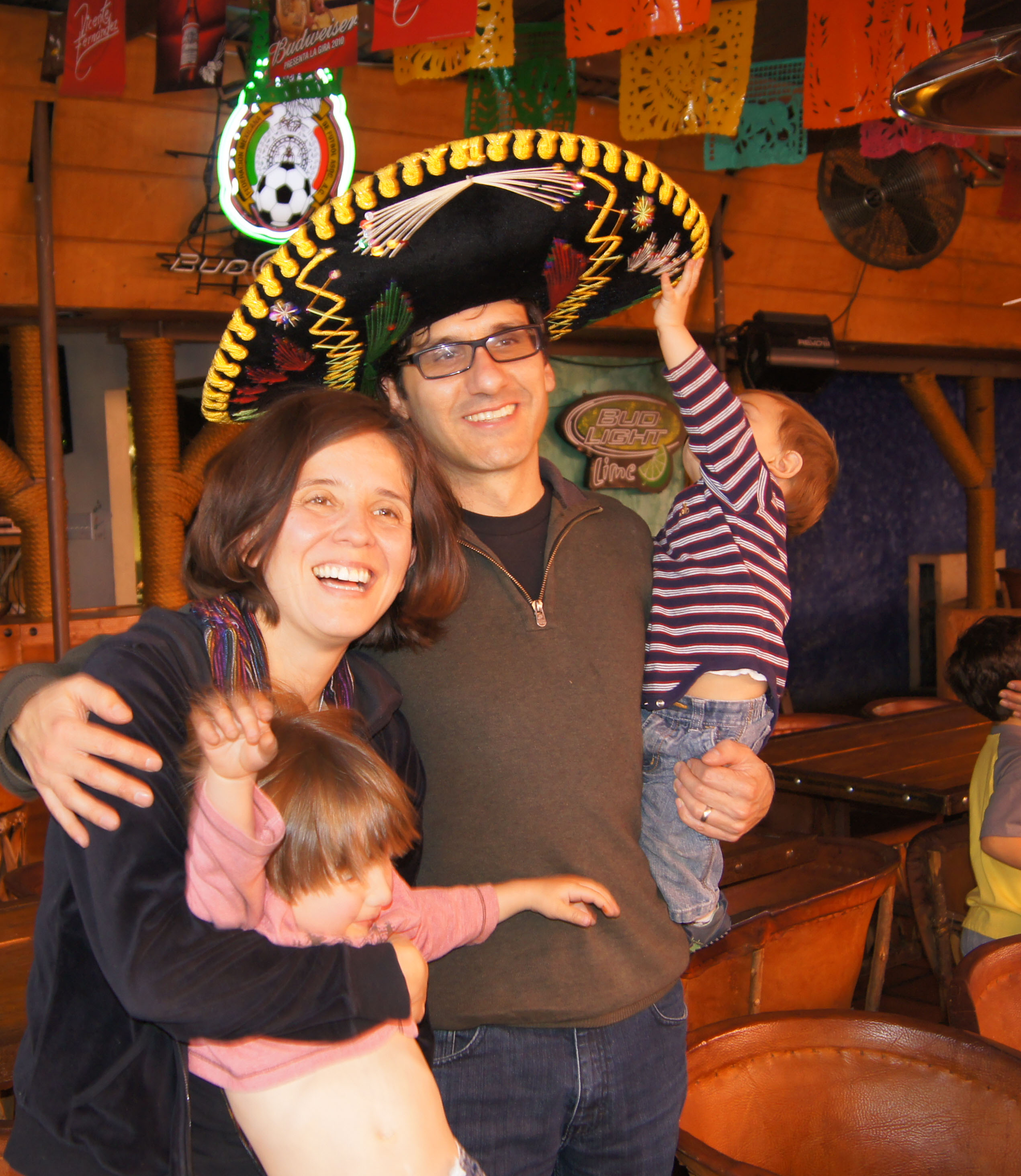 I know you were dying to know a few personal details about myself:  I am a married dad, father of two boys living in Los Angeles, and yes, I am mexican, born in Mexico City. We don't really were hats like this but it is still fun to embrace the stereotypes sometimes!
Save
Save